Simple at heart,

with all the features you need
Customer care doesn't have to be difficult:

you can get in touch with your customer in a matter of minutes!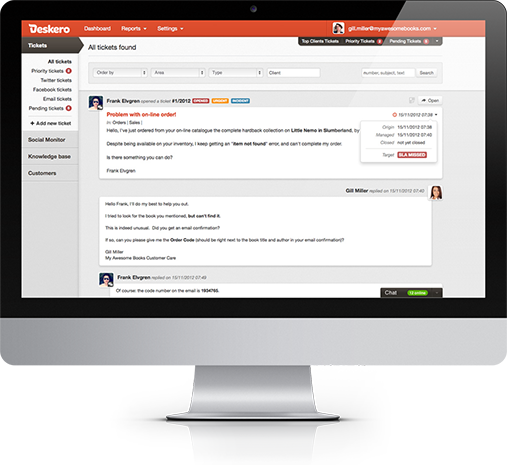 Being everywhere is possible!
It doesn't matter if it's an email, a chat, a social network mention: Deskero is completely multi-channel and you can manage all your customer care from a single platform.
Being easy is quite all right!
We did our best to simplify our interface, in order to create a quick and effective work environment, where your team can immediately feel at home.
Going mobile, going free!
Be always ready to get in touch with clients and carry your customer care everywhere you go, with our iPhone, Android and Windows apps. You can manage all your requests and chat in real time, directly from your smartphone: no need to tie a great service down on a desk! Getting in touch with clients is as simple as tapping on your phone!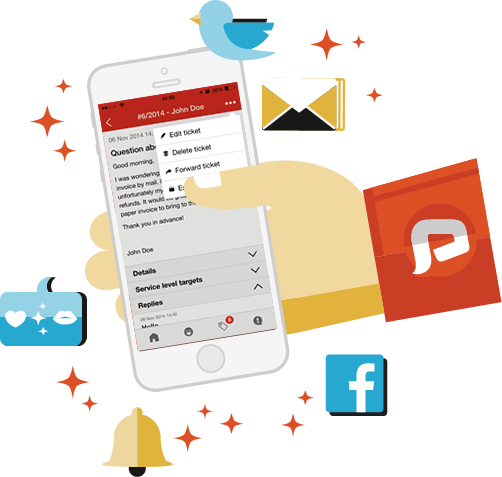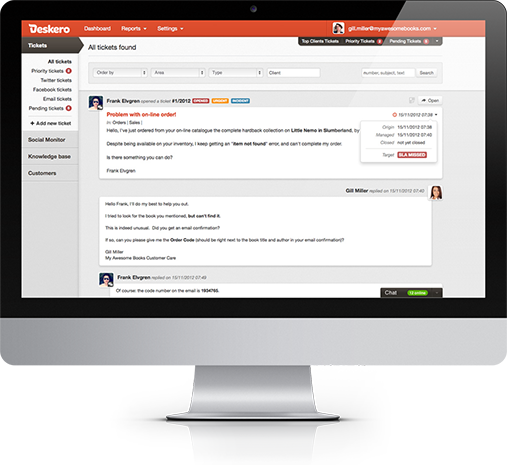 Chatting to your heart content!
Live chat is the next frontier of customer care, and getting started with it on Deskero won't take you more than a couple of minutes. You can now talk in real time with all your clients, all your website visitors and all the member of your team, using the very same platform. No need for complex set-ups or custom-made personalization: using the Deskero chat is so easy you just have to click and start typing!