Import tickets from a Facebook account
To import tickets from a Facebook account the first thing you have to do is to set the account.
Go into the Settings menu on the top.
Choose Social newtwork accounts under the Social networks tab.

On your right you'll see a big green button + New account: press it and choose Facebook in the drop down menu.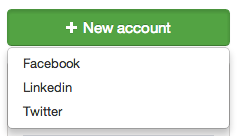 Now you need to press the Authorize button and you'll be redirected to the authorization procedure of the app.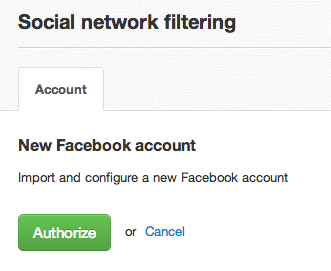 Next you'll have to decide which pages you want to add to Deskero, in case you are using several ones through the same account, and also whatever you want to add this pages to the daily monitoring: this feature will keep track of the account overall success by keeping count of its fans.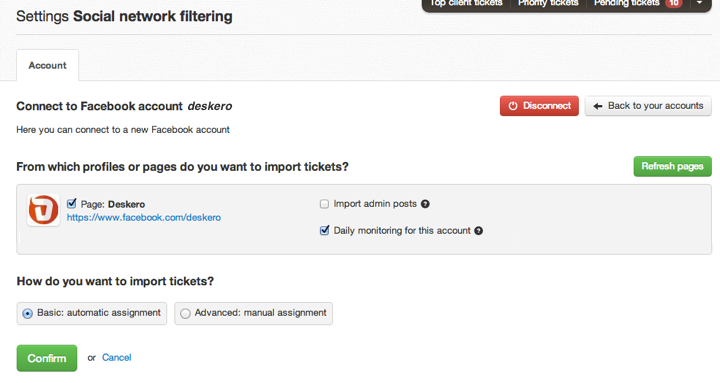 You can also choose how to assign the incoming tickets: Basic assignment simply lets any agent taking care of them, while through Advanced assignment you can configure every aspect manually.
You can access to tickets from Facebook from the menu on your left: click on Tickets and then From Facebook.