Share a knowledge base solution
Open the knowledge base item that you want to share.
Click on Share button.

Select if you want to share on Facebook or Twitter.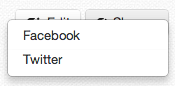 Whatever social network you choose, pick the account or the fanpage you want to post on.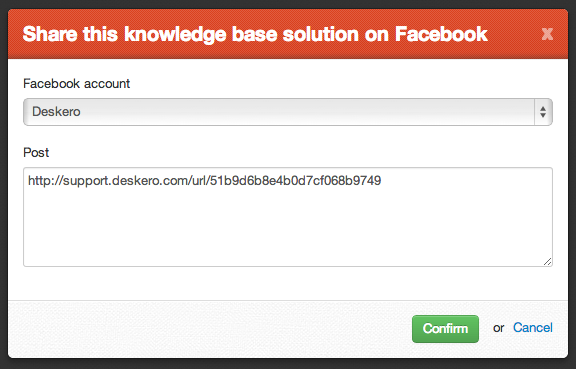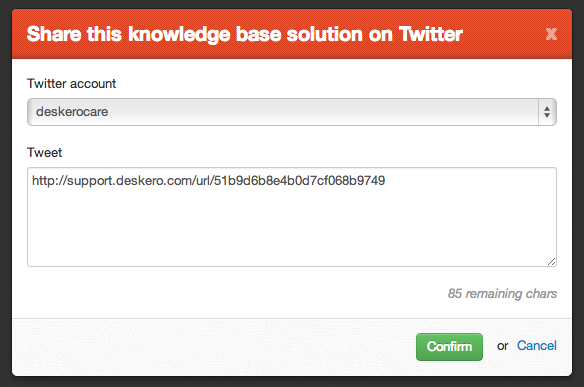 Write the post or the tweet.
Click Confirm.