Set up feedback widget
Obtain the code to set up the widget directly from your Setting menu: in the Customize tab click on Feedback widget.

Choose the color that better match your website look between seven different options. You can also edit the title in the different languages ​​available, and create a custom Feedback message.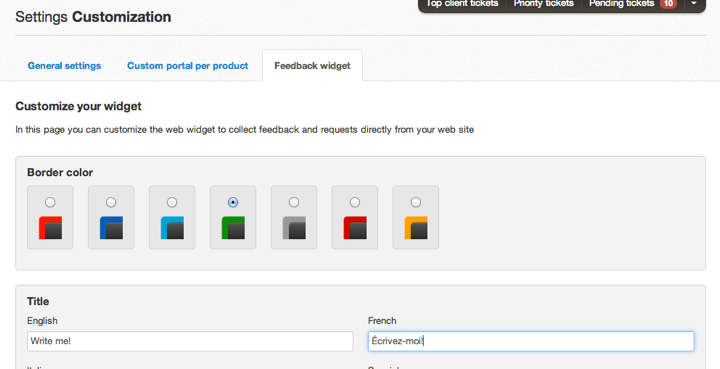 Hit the green Confirm button to prepare the code to embed. You can also preview it in any language you choose using the blue Preview button on the right.

Copy the code in the Embed this code grey box and paste it on every page where you'd like the Deskero widget to appear.
The correct placement for the code is anywhere before the tag </body&rt; in your html page.
The widget will appear in the lower right corner of the web page and every message that you'll receive will be converted into a Deskero ticket.