Insert, edit and delete a note
You can add a note to a ticket directly by the ticket list in Ticket section or after opening the ticket with Open button.
Anyway, if you want to Insert a note press the Note button, which has the shape of a paper sheet and is in the upper right of the page.

Write your note (you can also customize the text) and hit the Save button.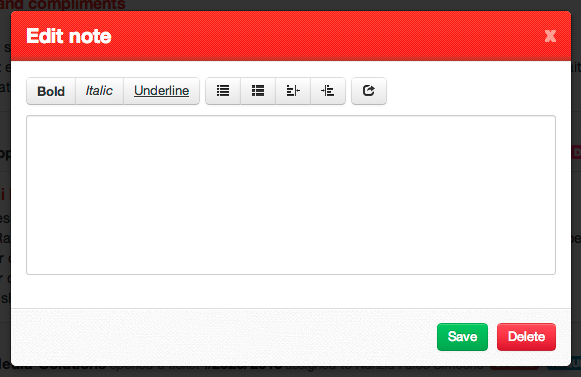 You'll notice that the Note button turns into orange.
Notice that when you enter a note, it can be seen only by you and other agents.
If you want to Edit your note, you have to press the Note button and you can change whatever you want to. When you're done, hit the Save button.
If you want to Delete a note, all you have to do is press the orange Note button and then hit the Delete button.
You can also manage your notes from the Tickets menu.