Invite a new agent
Choose Invite a new agent under the Agents tab.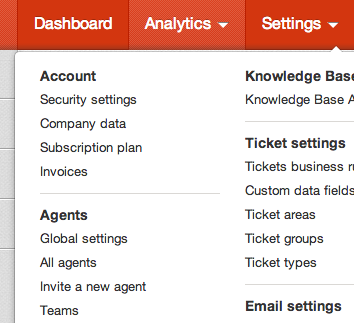 Insert new agent full name, email.
Flag with admin permission if you want him to have admin permission.
Flag as internal agent if you are a Power Plan subscriber and you need an internal agent.
Internal agents supervise the work and help other agents to solve the requests. They can edit a ticket, add attachment in a ticket, insert notes in a ticket, access to reports, access to knowledge base, chat with agents.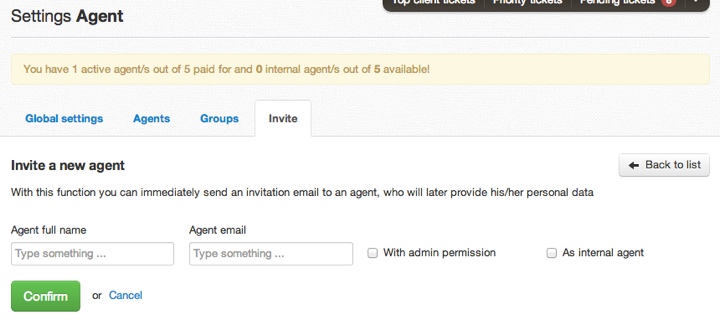 Click Confirm.